---
Why Social Networking is Important For Your Business
---
535 Broad Hollow Rd, Melville, NY 11747
If your business doesn't have a presence on the Social Networking sites, you need to get involved today! Sites like Facebook, Twitter, Foursquare, Blogger, Flickr, and Youtube are designed to promote the content of your businesses to the entire social networking world. Social Networking is proven to be 100% effective in targeting potential customers for any business in any industry. Plus, it helps you maintain a presence in the places where your customers are spending their time.
Here are some facts that you may not have known-
– Blogs for Business
"A funny anecdote or interesting story can help build a friendly face for your business, as long as the story is relevant to the topic of your blog"
– Facebook for Business
"Because fans can comment on your posts and join in any initiative you embark, it creates a sense of community where they can share their thoughts and opinions."
– Twitter for Business
"As a business, you can use Twitter to quickly share information, gather market intelligence and insights, and build relationships with people who care about your company."
– YouTube for Business
"While you can't stop trolls from adding nasty comments to your videos or channel, you have the power to delete offensive or spammy remarks from the worst offenders."
– FourSquare For Business
"One of the great strengths of Foursquare is that both users and businesses benefit. If you run a business, consider doing something special on Foursquare Day for your patrons."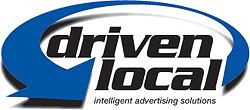 Want to learn more?
Ferocious Media is an Internet Marketing company who provides clients with Social Networking management. We have a well experienced and qualified staff ready to work full time on a successful Social Media campaign for your business. Our staff remains in contact with a representative from your company on a weekly basis to ensure the job we are providing for you is effective. Businesses will also receive a monthly report with an in-depth analysis of how your company has grown on these Social Networking platforms.