---
Why You NEED A Brand Awareness Campaign
---
Having a hard time getting people to engage with your business? You may be overlooking a crucial part of your marketing strategy — brand awareness!
Brand awareness is the foundation for not just a successful marketing strategy, but for consumer trust and business growth. It is a major asset that adds value to the products or services that a business offers to consumers.
What is "Brand Awareness"?
Brand awareness is the extent to which potential customers are able to recall or recognize your brand. If a consumer recognizes your brand name or logo, this is brand awareness.
Or to go a step further — potential customers may remember your packaging, phone number, location, or slogan. Can you hear the McDonald's "I'm lovin' it" slogan without humming along in your head?
How many times have you repeated Verizon's "Can you hear me now? Good." slogan when on the phone?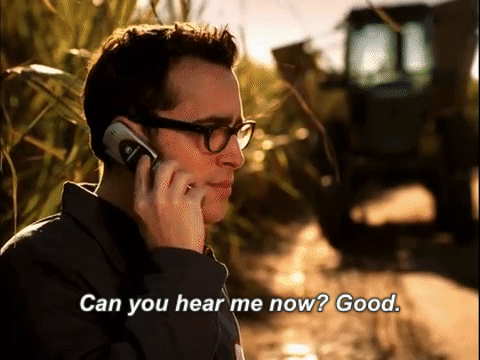 All of these pieces encompass brand awareness, an essential part of a consumer's purchase journey.
So, why is brand awareness so important?
It Creates a Solid Foundation
In order to see a return on investment, you need to start from the ground up. Set up social media channels to engage with potential consumers, set aside part of your budget for Facebook ads that drive awareness, and keep your business information up-to-date. The more often consumers see your business online, the more likely they are to think of your brand when it comes to making a purchase decision. Brand awareness sets a solid foundation of trust between you and the consumer, and you are more likely to be seen as a reputable brand.
Consumers Need to Trust You
Consumers want to spend their money on products or services that they trust. So, as a business owner, how do you get them to trust your business? By first focusing on brand awareness, you can create a positive perception of your business in the minds of potential customers. When people associate your brand positively with the product or services that you offer, you can earn loyal customers that come back again and again!
It Sets You Apart
What would Coca-Cola be without their classic red cans? Can you imagine an iPhone without picturing the Apple logo? The branding efforts that these companies have built into their campaigns set them apart from their competitors. Because people recognize these brands, they are more likely to purchase from them than from a competitor. Stand apart from the rest and make a name for yourself! It will pay off (literally) in the long run.
People Will Align Your Values with Their Wallet
People are more likely to purchase from businesses that have values that they admire or appreciate. Whether it is community service, donations, or even the brand mission statement — people want to spend money at businesses that represent values that are important to them. Make your brand stand out by sharing a behind-the-scenes look at what makes your business unique!
Brand Recall is Central to Purchase Decision Making
During the research stage of the sales funnel, consumers will shop around, look for reviews, and read through blogs. However, when they are finally ready to make a purchase — you want them to remember your brand, first. Brand awareness has a direct impact on ROI.
Reputation is Essential in the Digital Age
When was the last time you posted to your Facebook page? Are you responding to reviews and comments? Are your business listings up-to-date? Having a strong digital presence is essential to making a conversion at the end of the day. Easily accessible, up-to-date information, and a brand that is easy to contact or learn about online goes a long way. Consumers are more likely to trust a brand with a strong digital presence. Transparency and responsiveness are key!
At Ferocious Media, our analysts will work with you to build strong brand awareness through your social media channels. To learn more about the digital marketing strategies, including our social media marketing services, contact a Ferocious Media expert today at 1-800-454-9103!